Newsday 
By JOAN RAMPERSAD
Wednesday, February 20 2008
STATE-OWNED Petrotrin hosted a victory party for 2008 National Panorama champions, Phase II Pan Groove, on Friday at band's pan yard.
A DVD of the band's preliminary, semi-final and final night performances was shown on a big screen throughout the event.
Executive Chairman of Petrotin, Malcolm Jones was a most happy man as he headed the team of top officials of the company who turned up at the pan yard for the appreciation function.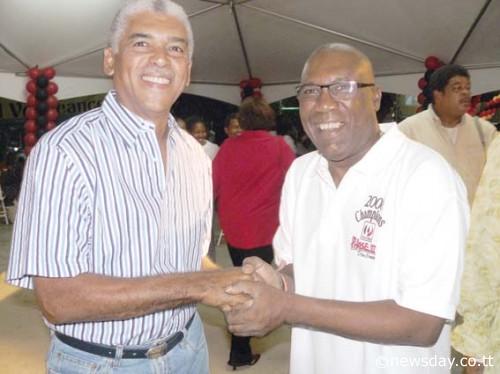 Errol Skerritt, manager of the band, expressed his gratitude that Petrotrin had renewed sponsorship of the band on January 11. He said after the band was "robbed" of their three-peat last year they will be making no mistake about achieving that feat beginning this year.
"Phase II is now a legend in the world of pan music," said Skerrit, who thanked the band's arranger Len "Boogsie" Sharpe for his contribution to the band's Panorama success.
Jones later presented the Panorama challenge trophy to Boogsie, as well as other tokens of appreciation to key members of the band.
Following the official part of the programme, guests were invited to partake in a range of delicacies, including Indian and creole dishes and barbecue.