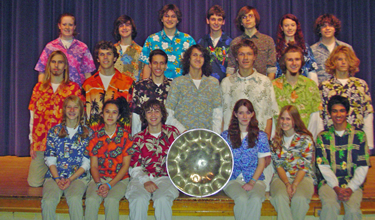 Later this month Ray will be visiting Baltimore, Maryland to work with the Catonsville High School Steel Drum Band. The 18-piece Catonsville High School Steel Drum Band, directed by Jim Wharton, began in 1991 as the first school-sponsored steel drum ensemble.
This talented group has already recorded 5 full-length CDs, including live sessions played alongside pan legends as the Professor, the Dixie Power Trio, and Ray (who recorded with them on an earlier visit). Ray returns to play with the CHS steel band March 31.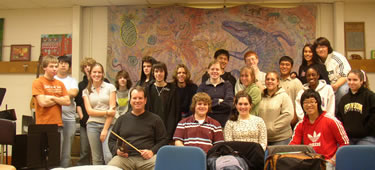 After his workshop with Catonsville, Ray will head to Annapolis to work with the Old Mill Steel Drum Band, founded in 2001. The band has since grown to a 25-piece steel orchestra under the direction of Mike Miller. Old Mill has released 2 live recordings, featuring soca, calypso, jazz, classical, and pop tunes, and can even boast of an innovative composition written by Miller. Ray will perform with the OMHS steel drum band April 3.