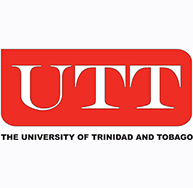 "I am deeply grateful for this kind of recognition," said Ray, on receiving an honorary degree from the University of Trinidad and Tobago (UTT) in November at the O'Meara Campus in Arima. Ray, who was recently interviewed on BBC Radio on his accomplishments as a steel band arranger, was among 11 of the country's "greatest pioneers" honoured at UTT's graduation exercises this year.
Chairman, Professor Ken Julien said UTT's practice of awarding honorary degrees had lapsed for a few years but was being reintroduced because the university felt it was important to recognise the contribution of such honourees.
In addition to Ray, UTT presented honorary degrees to Earl Lovelace; Peter Minshall; Michael Anthony; David Boothman; Justice Anthony Lucky; Winsford Devine; Angelo Bissessarsingh; the late Calypsonian The Mighty Duke (Kelvin Pope) and sitarist Mungal Patasar. 
The late Errol Mahabir, former Deputy Political Leader of the People's National Movement who dies last September, was honoured with Doctor of Energy (Posthumous). Mahabir served as Minister of Petroleum and Mines in the Cabinet of the late prime minister Dr Eric Williams. He died last September.